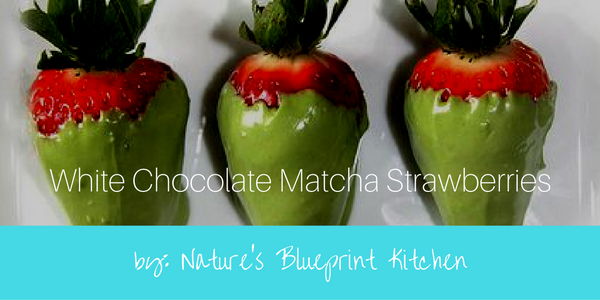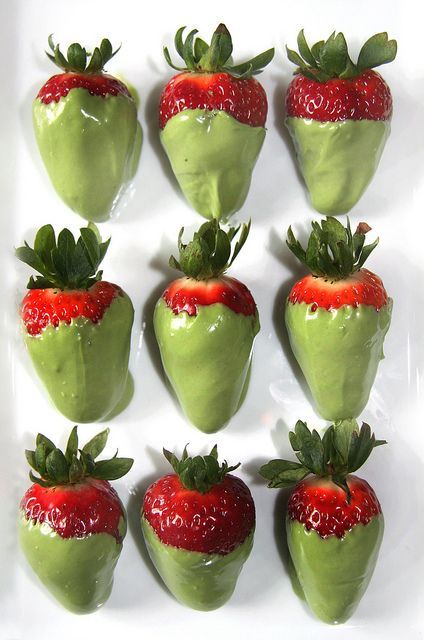 Directions:
• 

Rinse strawberries and pat dry (make sure they are completely dry prior to dipping)
• 

Melt chocolate in a small pot on the stove top (low heat setting)
•

 Stir Nature's Blueprint Organic Culinary Matcha into melted chocolate until smooth.
•

 Dip bottom of strawberries 3/4 of the way into chocolate mixture, holding onto the top (leaf end)
•

 Transfer dipped strawberries onto wax paper
•

 Place in the fridge to cool and harden for approx. 30 mins.
Other Recipes You May Like
[scmBannerSlider-2938]