Truffle Trouble :) with a twist of lemon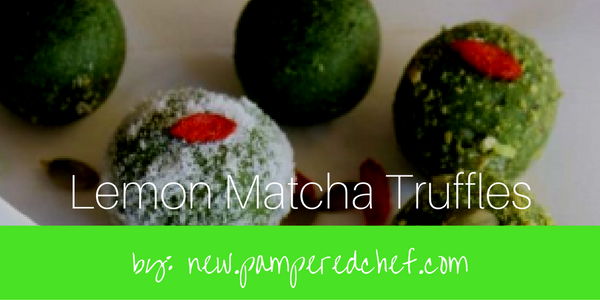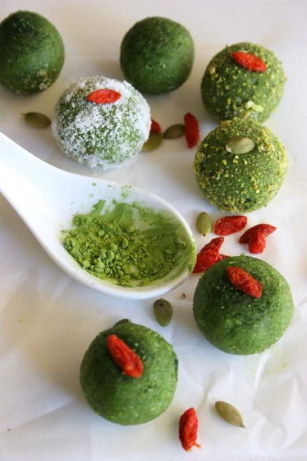 Ingredients:
• 

1/2 C. Coconut Shreds (made into fine flour)
• 

1 Tbsp. Freshly Squeezed Lemon Juice
• 

1/2 tsp. Lemon Zest
• 

1/5 Tbsp. Liquid Sweetener (like raw honey or pure agave)
• 

1 Tbsp. Coconut Oil, Melted
• 

Toppings: coconut shreds, ground pistachios, Matcha powder, goji berries
Directions:
• 

Add all ingredients to a bowl and mix well until they are all combined and you have a sticky, green dough.
• 

Roll into balls, add toppings and refrigerate.
Other Recipes You May Like
[scmBannerSlider-2936]